Life Hacks in the Pages of Proverbs
Wisdom? We could all use a little more in every area of our lives, right? Well, there is not only ancient wisdom to be found in book of Proverbs, but it is all just as appropriate and profound in our contemporary society. What to do about anger, the importance of integrity, relationship advise, the need to guard what we say, finances, work… We are spending our time in the Word on Sunday mornings looking through the Life Hacks in the Pages of Proverbs. We'd love to have you join us!
We'd love to have you join us Sundays at 10:30am at our campus in Gladstone.
ov

The service will be live-streamed as well through our Facebook page. Click here

to go to our Facebook Page where you can join the Live Stream.
Giving at this time is completely through the website (see below).
P A U L ' S P R A Y E R for the church is that we might be "filled with the knowledge of his will through all the wisdom and understanding that the Spirit gives, 10 so that you may live a life worthy of the Lord and please him in every way: bearing fruit in every good work, growing in the knowledge of God" Colossians1:9-10.
Central to our faith is knowing the God in whom our faith is placed. Desiring to grow takes more than wishful thinking. We encourage each other in having a plan for growth through Bible reading and prayer as the foundational means to increasing our knowledge of God and our intimacy with him.
Living a life worthy of the Lord is our highest pursuit, but the Word of God makes it clear we are to do that in community. We emphasize that connecting with others is the privilege and priority for believers to encourage one another towards Christlikeness.
DOING
As faith without works is dead, so a spiritual life without service is incomplete and inconsistent. We value the gifting that every believer has to use in the spiritual growth of Christ's Church and the spreading of the Gospel through love and service in our community and around the world.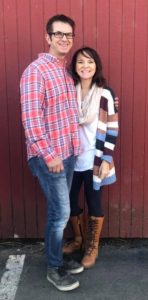 Russ & Lisa |
Lead Pastors
Russ and Lisa count it an awesome privilege to serve the Lord Jesus as pastors at The Source Church. Married for over 30 years, they have served in full-time ministry for most of those years and value the partnership of serving alongside one another.
Russ has a deep commitment to God and His Word and serves through teaching, encouraging others in their walk with the Lord and developing leaders. A musician at heart, he can often be found helping lead worship. He is a life-long Star Wars fan, loves watching movies, long walks with Lisa and hanging out with his kids and now their 4 grandsons. He holds an MA in Exegetical Theology and an MA in Counseling from Western Seminary, and is a Licensed Professional Counselor.
Lisa has a passion for Lord Jesus and encourages and challenges others in their commitment to the Savior through relationships and leadership development. She loves working with young people and has headed up our youth and college ministry for years. In addition, she has led our teams that have served in inner-city San Francisco, Guatemala and India. She loves playing the bass, acoustic guitar and singing with the worship team, enjoys baking, shopping and most of all spending time with her family, especially the grandkids. She holds a BA in leadership/ministry and an MA in Counseling from Multnomah University, is Licensed Professional Counselor and an adjunct professor at Multnomah University.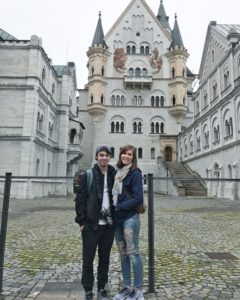 Xander & Hailey |
Worship, Youth and Children's Ministries
Xander and Hailey serve as assistant pastors working with Youth, Worship and Children.
They both graduated from Multnomah University in 2018, Xander with a BA in Bible and Theology and Hailey with a BA in Youth Ministry and Theology. While at MU they served in leadership roles with worship and student life. They are both fun and energetic as they engage with the youth at The Source. Overseeing our worship ministry, Xander has a passionate heart for leading people into God's presence. Hailey's heart is in working enthusiastically with youth and sharing her authentic concern and compassion.
In their spare time they love to… Wait! These two have a toddler and a 4 month-old, Sully and Franky. They have no spare time. But beyond playing with and loving on their adorable sons, they love to hang out with friends, go on hikes, travel, or play any one of their thousands of board/card/or dice games. When they are alone Hailey can be found piecing together puzzles or reading, and Xander is an avid video gamer.
Children's ministry
Kid's are important to God and families at The Source. They are encouraged to participate in our worship service.
The kids are dismissed during the message for their own Children's Church where they have a fun time and their own lesson. All volunteers have to submit to a background check and children's ministry training.
On Wednesday evenings we (during the school year) we have our AWANA Club, a great time of Bible lessons, memorizing Scripture verses, playing group games and singing songs. This is open from 3 years old up to 6th grade.
Youth Ministry
Our youth ministry includes both middle school and high school students. We follow the same pattern as our church of Knowing, Being and Doing. The knowing comes through digging into God's Word and topics that impact our faith and how we live it out. Being comes through connecting with each other through youth group, events, and various means through we which we can build each other up. And doing is through service as many of our youth serve within the church through worship or children's ministry, as well as the many service projects which The Source takes on throughout the year.
Youth Group meets Wednesdays from 7:30-9:00pm (during normal school year)
Schedule for summer is centered on events and retreats.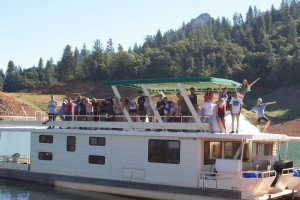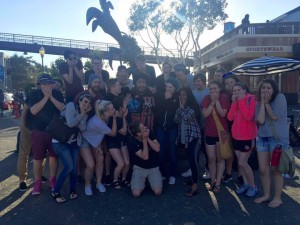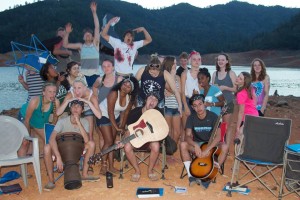 Women of The Source
We are women seeking together to know God and be transformed by His grace, love and power, knowing and believing His purpose for each of us. Encouraging and strengthening one another in our personal walk with God. Intentionally building relationships with one another through prayer, Bible study, worship and service.
We have monthly events that include activities like BUNCO, or the Christmas Cocoa, to connect, share, laugh and grow deeper in our relationships.
For more information or if you have questions

click here

to contact us.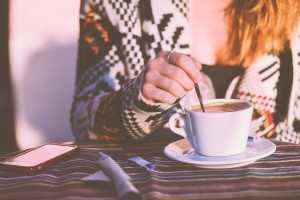 Men of The Source
The men of our church connect with each other through small groups and serving on a regular basis. There are opportunities both on Sunday mornings and throughout the week. We seek to build one another up through friendship, prayer and encouragement towards spiritual growth. We invite you to join us as we link arms and follow Christ together.
250 Princeton Ave, Gladstone, OR 97027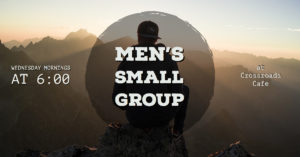 What We Believe
The story of history is really God's story of seeking the relationship He amazingly desires to have with us. He created us in His image to be known by Him, loved by Him and accepted by Him so that we might forever enjoy the glory, perfection and beauty of all that He is (Genesis 1:26-27; John 3:16-17, Acts 2:42-47, Colossians 3).
Simply stated… We believe that the Bible is the inspired word of God and the final authority for our lives in all that it teaches.
We believe that there is only one true God, eternally self-existing in three persons of the Trinity: Father, Son and Holy Spirit.
We believe that Jesus Christ is the only Son of God, and that faith in Him, his sacrificial work on the cross, and resurrection from the grave, is the only way to right relationship with God.
We believe that the Holy Spirit is at work today, as He indwells all believers, empowering those who willfully are led by Him.
We believe that the Church is made up of all who have confessed faith in Christ alone for salvation, both past, present and future, and that the Church is the witness through which God is revealing His wisdom, grace and love.
We believe that Christ will return, history will come to completion and that God will in the end set all things right.